Ok! This is a tutorial for a peyote! Here is one thats finished:
I didn't take the pictures for this tutorial while making that one, so it's going to look a bit different haha. This is actually the stitching I use to make a backpack, and within the weekend I'll have a tutorial up on how to make a bag.
First step is adding an even number of beads on a piece of string. When making a bag, you really want to pull it tight... even when just making a bracelet out of peyote you need to pull it sort of tight. It's hard to leave enough slack without it getting ugly.
I use a needle on one end, and tie a random giant bead on the other to keep the string tight. THIS IS MAI SETTUP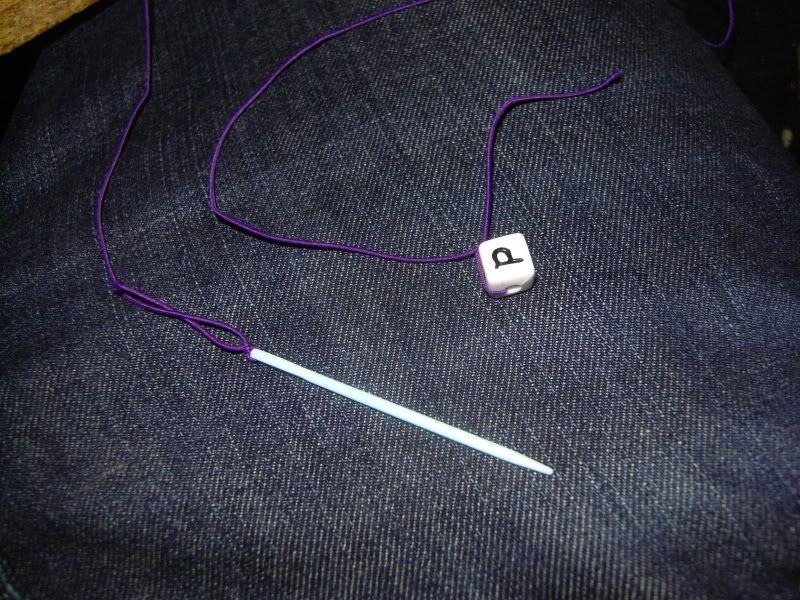 For zig zag pattern, you're adding 2 beads of however many colors you want in your row. For this, i'll be doing blue and purple, putting them on in sets of 2.
(ignore the blue bead on my needle completely)
So you get to the end of your first row, and in a 2 color pattern, you add 1 of the next color. In this, the last color is blue, so I add on another purple. Then, I string it the opposite way through the 2nd to last bead I added on the first row. (As shown)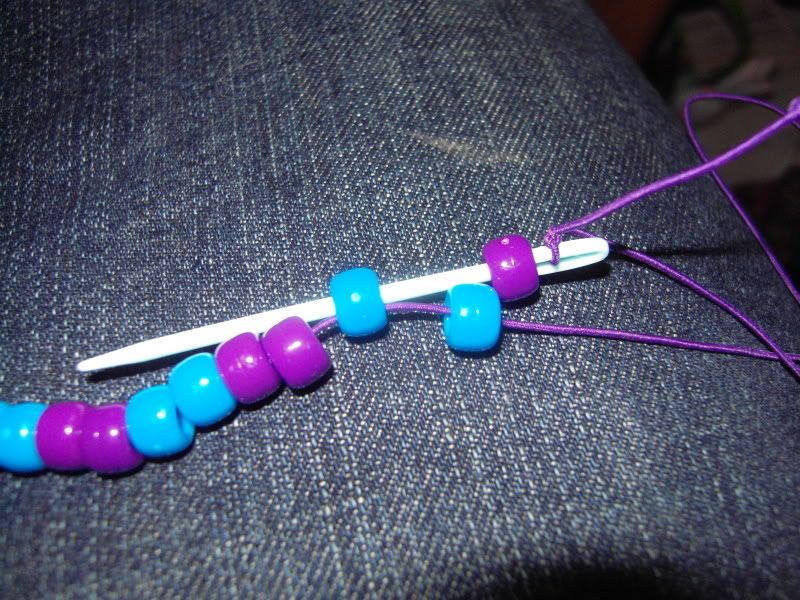 pull it tight, it should look like this:
To keep the pattern, add a blue and string it through the 2nd purple bead.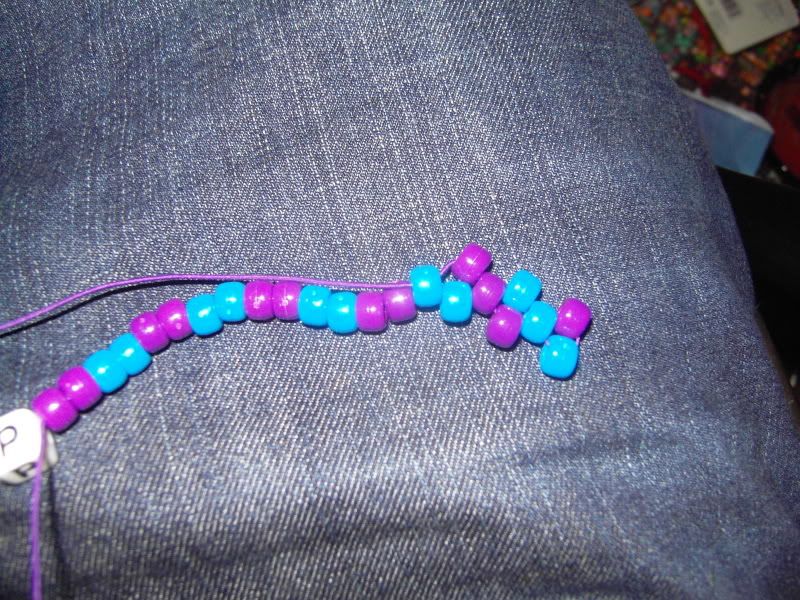 Keep repeating this process till you get to the end of the 2nd row. (NOTE: The first row is very sloppy and a pain to get situated. However, once you do it should look like this)
Now, you put on whichever color will continue the pattern above. (In this example it's blue) After adding on the blue, string backwards through the last bead you added on this row. (Also note, that this is the exact same way went from row 1 to row 2)
After a couple rows, it will start to look like this
As you can see, it's a lot like a multi, except you're building it in a different direction. When you get to the end you take the end of the string of the last row, and start connecting it with the first row.
Hopefully these pictures are self explanatory.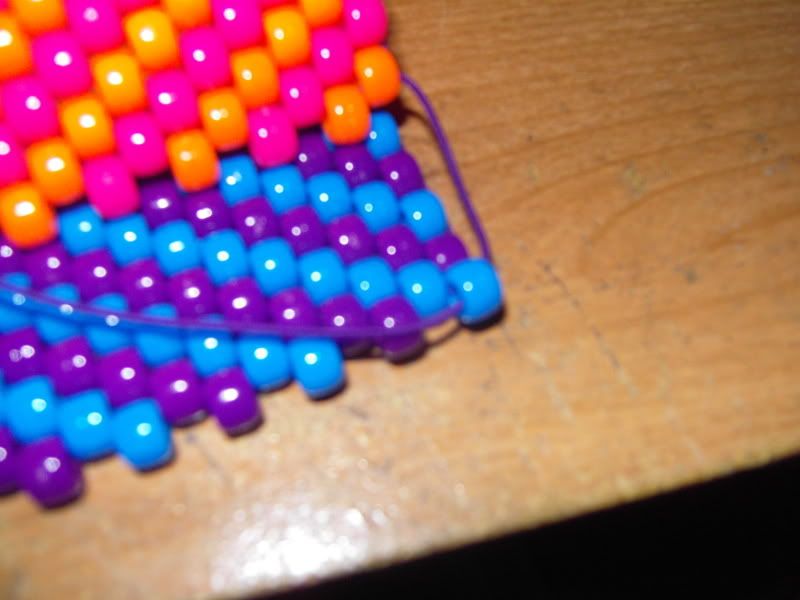 After you thread it all the way through the row, you can untie that random bead you tied to the string to hold it tight, and tie the two ends together.
BAM! You have a peyote =)